PERUN

Anonymous whistleblower


web submission
PERUN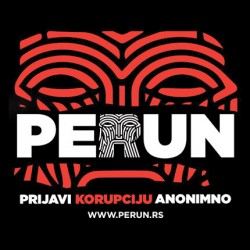 "Perun" system is a software solution that allows full anonymity to internet users who send information to a secured source. Download of a simple and small sized software makes possible full protection of a sender. Thus, anyone who would like to stay anonymous online and has some evidence of corruption, misuse of public authorities/institutions or proofs of other stories important for publishing, would be able to send it to Juzne Vesti (JV), to allow publishing of this information.
Project "Perun" was made in partnership with IREX, during 2012. Good planning and execution provided sustainability to the project. Therefore, web portal JV was receiving confidential and trustworthy information regarding corruption or frauds in the public sector. The "Perun" system was introduced as a new tool in order to increase the number of stories researched, boost the number of regular information sources, expand awareness of public sector that their accountability is monitored and raise trust and credibility of JV among the populace. Consequently, the citizens have recognized JV's dedication to investigative journalism and the valuable role they play in the community.
Accordingly, JV conducted promotional activities about "Perun", which attracted potential users of the software as well as potential media who want to engage JV staff for consultations on this topic. Envisaged small sized public awareness campaign allowed distribution of information on the software as well as the software itself through an online platform.
Thus, the "Perun" system usage resulted in several investigated cases, with full protection of the whistleblowers. The cases were published on web portal JV and gained exceptional public responsiveness.