We do

Amazing things


that bring

positive results
South Elections News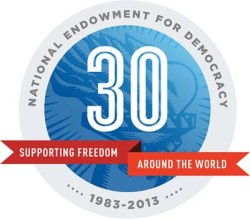 Project "South Election News" was successfully implemented in cooperation with the National Endowment for Democracy (NED), during 2012. The project was proposed to cover Serbian pre-elections and election period, particularly in financing of political parties, political campaigns during the election process, possible malfeasance in office for daily political purposes happening during the election period. The project  focused on increasing of unbiased reporting about political parties' programs, their activities, insisting on obeying the election law, as well as on promotion the needs for citizens' involving in the entire electoral process, and their motivation to participate in the elections and suffrage.
The aim of the project was to foster investigative reporting in southern Serbia ahead of the May 2012 general elections. Through two workshops and ongoing editorial mentorship, Juzne Vesti (JV) formed and trained a network of 20 young journalists to provide objective and nonpartisan coverage of local campaigns as well as investigative reports of election-related issues. Participating journalists contributed over 500 articles, published in a dedicated section of the JV web portal.
Impartial approach and media space offered to all political options active in Southern Serbia assure citizens in JV independence and commitment to objective informing about election issues. Thanks to the project, JV had capacity to report about the largest governing parties, opposition parties, as well as about the smaller, newly established parties, civic groups and minority parties. Hence, it was way of informing such the citizens deserve.
However, the most important consideration was that JV satisfied expectation with the work done during the pre-election and post-election period.  Support of NED through the South Election News project was very helpful. Not to mention, JV reached a record number of visitors for two days in a row, during the election night and the day after. In the week of 6th May JV had 24,112 visits, and on Monday 7th  May even 24,530 visits.
The project sets the standards for future election coverage in South Serbia and proved JV professionalism and objective informing.