Blog

Amazing things that
bring

positive results
Building Investigative Journalism Capacities in South and South-East Serbia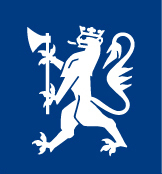 In 2014, the Royal Norwegian Embassy supported the project aimed at building capacities and advancing sustainability of investigative journalism in South and South-East Serbia, with the focus on Juzne vesti.
Investigative journalism is the foundation of fighting against corruption and promoting the transparency of public sector. The project enabled two Juzne Vesti's journalists to target their efforts exclusively to investigative journalism issues. Through other activities, the project directly contributed to the development of human resources in the field of investigative journalism in the South Serbia.
One of the project's direct outcome was training 14 journalists of Juzne vesti to use the tools of investigative journalism. Two journalists were able to grow their expertise and skills during a ten-day study visit to the Serbian Center for Investigative Journalism (CINS). Furthermore, CINS' experts and Juzne vesti's editor-in-chief provided extensive coaching for these journalists throughout the project duration. As a result, the investigative articles published on Juzne vesti outreached wider audiences and succeded in engaging citizens. To mention some of specific outputs, the two trained journalists produced the total of 60 investigative articles during 2014.
The project also strived to build a sustainable system for further development of investigative journalism in Juzne vesti. In this respect, the editor and the journalists benefited from the professional and public assessment of their work and used the received feedback for improvement of their practices. The goal of online and offline activities was to motivate and engage public in commenting on articles, interacting with "15 minutes" talk-show's guests, and using the PERUN software for whistleblowers.
The project contributed to raising the society's concern and awareness about the fight against corruption and the promotion of transparency and accountability of the public sector. Moreover, the public recognized Juzne vesti as a source of unbiased, consistent and continuous reports on complex issues of current political, economic, social and EU integration challenges. More than 1,000,000 visitors read articles from independent journalists dedicated to impartial and frank reporting. Such activities lead to the higher level of citizens' involvement in the civil-political dialogue. The increased citizens concern warned most of the politicians and stakeholders to work honestly and in the public interest.