EIDHR

capacity building of


local communities
"All transparent – all equal"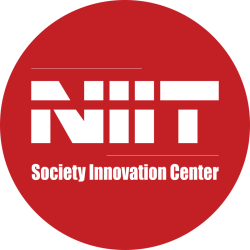 In order to support democratization processes in South Serbia by ensuring grass-root active citizenship practices targeting the protection of human rights, NIIT Society Innovation Center has started the implementation of the project "All transparent – all equal", supported by European Instrument for Democracy and Human Rights (EIDHR). The Project is developed in cooperation with BIRODI (project co-applicant), and its 12 month implementation will provide capacity building of local communities in South Serbia (NGO, human rights defenders, media, judges) in order to ensure that civil servants, who report suspicions of corruption in public administration in good faith (whistleblowers), are adequately protected from retaliation when they report their suspicions.
The Project draws on the recently adopted Law on the Protection of Whistleblowers and involves all relevant stakeholders in this field: whistleblowers who report suspicions of corruption in public administration, judges, prosecutors, police, human rights defenders: NGOs, media, advocates.
Project main activities consider that the project team investigate and analyse up to 5 cases of whistleblowers (towns Nis, Vranje, Leskovac, Pirot) in order to define the good practices, success stories, specific needs, lessons learned and constraints and barriers for this target group in the South Serbia. Final results will be reported to the community level during 4 events in Vranje, Leskovac, Pirot and Nis through cross-sector dialog. The main idea is to discuss the whistleblowers' cases and the existing environment for civil activism in order to identify common mistakes and barriers, get specific professional advice what civil servants willing to report corruption should do, how to act, which procedures to follow, where they can receive support and protection.
The results of the events will be presented to the target groups in the form of specific recommendations and guidance, which will encourage civil servants in whistle blowing and ensure more transparent and rightful judgement of such cases. All project's findings will be published on the websites of NIIT and BIRODI in order to ensure the open access to the information and the multiplier effect.
The rule of law and the democratic processes must start at the grass-root level. Often, the laws cannot be thoroughly implemented at the local level due to the lack of culture of civil activism and together acting and dialogue. Whistleblowers, a great example of active citizenship and citizens' fight against corruption, deserve protection by both the judiciary system and the society whose interests they are fighting for. Thus, supporting such practices and ensuring recognition of their contribution to the rule of law will in the long-term perspective build a corruption-free and democratic society in South Serbia.